By launching new websites for Colmec Group and Colmec Sweden we have finally taken our first step towards gathering all of Colmec under one web platform. Our fundamental values and our overall concept are, as always, the core elements that have steered our choices for the websites, they are now simply wrapped up in a new, custom suit!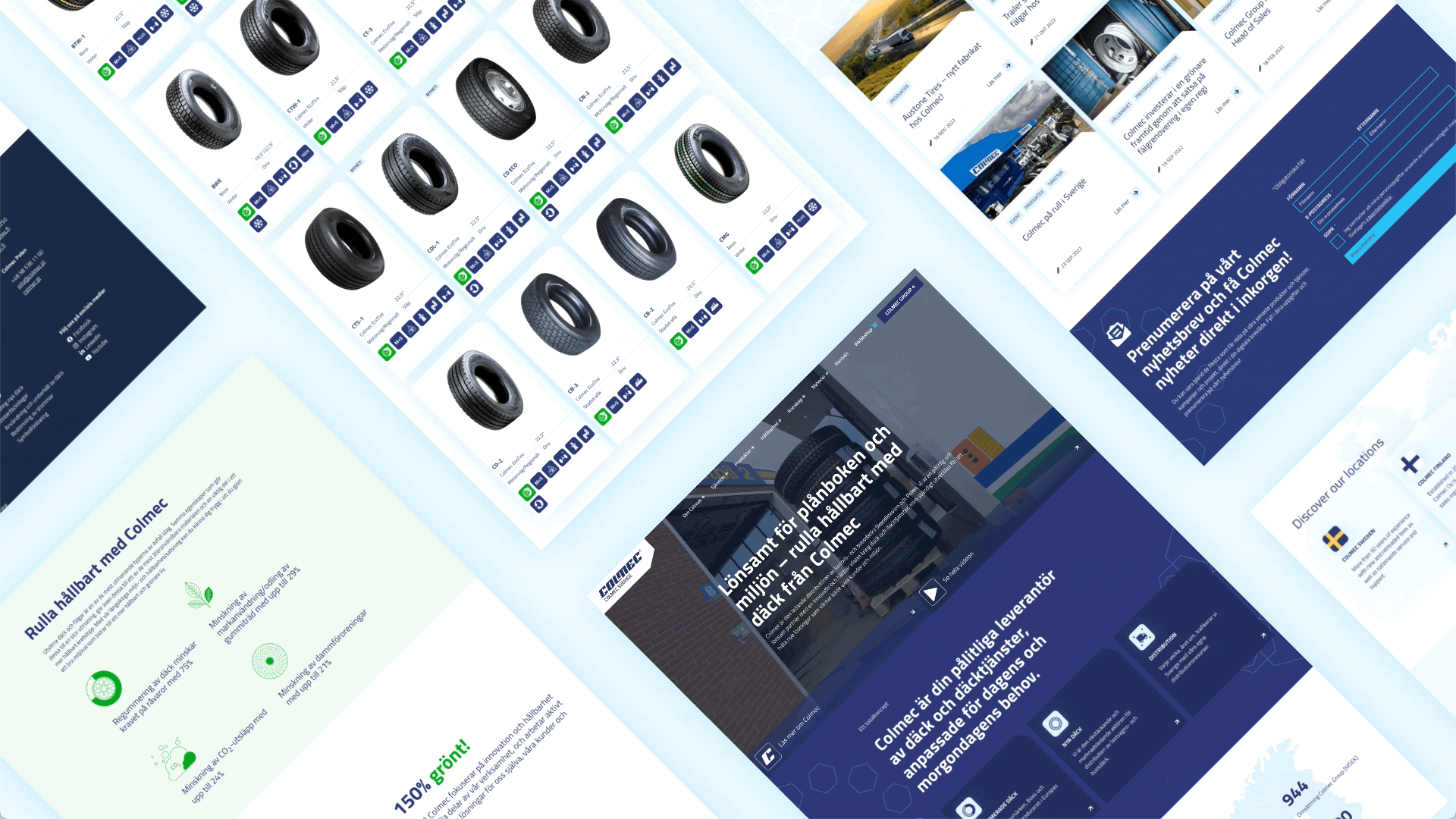 The websites are easy to navigate and now highlight even more clearly what makes us the leading distributor of truck and bus tires in Scandinavia and Poland, as well as provide information about our innovative and sustainable approach to tires and tire services. We are now also more digital than ever by, among other things, displaying our tires and rims directly on the website (as of yet, on Colmec Sweden), as well as with the help of our online B2B shop.
The unified Colmec web platform will soon be expanded with new websites for our operations in Norway, Finland and Poland. Stay tuned and follow us on our sustainable journey!
Tips for pages to explore