Colmec provides service and support when and where you need it.
We provide our clients with a unique service concept focused on on-site assistance, as well as on-call service, technical support, storage and delivery, service and refurbishment, and more.
Our own advanced fleet concept
Colmec has developed its own advanced Fleet program in Scandinavia and Poland for both large and small vehicle fleets and bus companies. Our concept is designed individually with the client, according to their needs and demands, focusing on the best overall economy.
Customer Service Fleet
Our in-house support department focuses exclusively on our Fleet and large clients. Our employees are in contact with the client daily in order to optimize all processes, from both a financial and environmental perspective. Our support department develops and follows up on individual action plans, plans replacements and wheel status checks, plans production for our assembly department, analyses information from CTMS, handles vehicle administration, deliveries and invoicing.
Want to know more about services or schedule an appointment for a procedure? Contact us at fleet@colmec.se, we are happy to be of assistance!
Colmec Tire Management System (CTMS)
Our proprietary software allows us to track about 8000 vehicles in multiple countries. After a status check on location, the result is analysed in CTMS and the client is briefed of any measures needed, such as pumping, wheel change, change of position or axle adjustment. We have even further developed CTMS into a user-friendly app available for both iPhone and Android devices.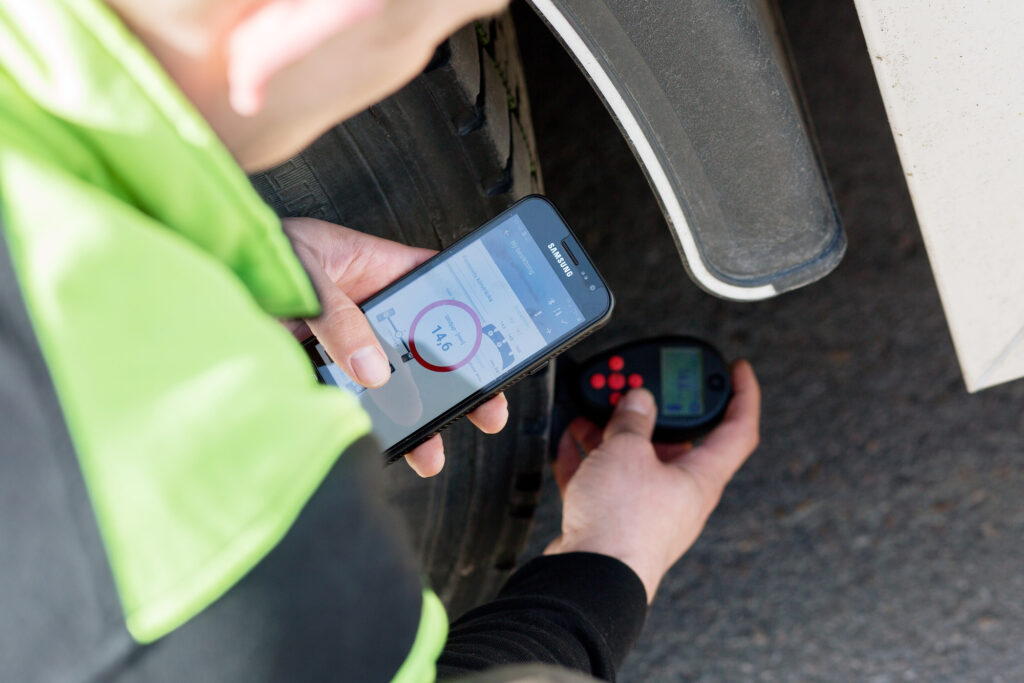 Tire and axle technicians out on location
Our Colmec Mobil Service department includes our tire and axle technicians. They work on location with our clients to optimise and reduce their operating costs.
Tire technicians
Our tire technicians perform wheel status assessments on location. The assessment is customized per client and may include whole vehicle fleets, single vehicles or select tires only. The wheel assessment can include several steps, such as documentation of existing tires, air pressure, tread depth, tire status, wear images, suggestions for measures and need for wheel axle measurement etc.
Axle technicians
Colmec axle technicians are a part of our fleet and large client department but also work independently with other clients across Scandinavia. If you are experiencing abnormal tire wear and/or increased fuel consumption, it is high time you contacted us for a consultation. A wheel axel alignment and adjustment not only lowers your operating costs, but also makes a positive impact on your environmental footprint! Our axle technicians also carry out minor repairs such as replacing parallel bars.
Worry-free service for your wheels
Are you looking for a unique and worry-free service solution for your wheels? Then we are the right partner for you! Sit back while we plan and execute wheel changes on your vehicles.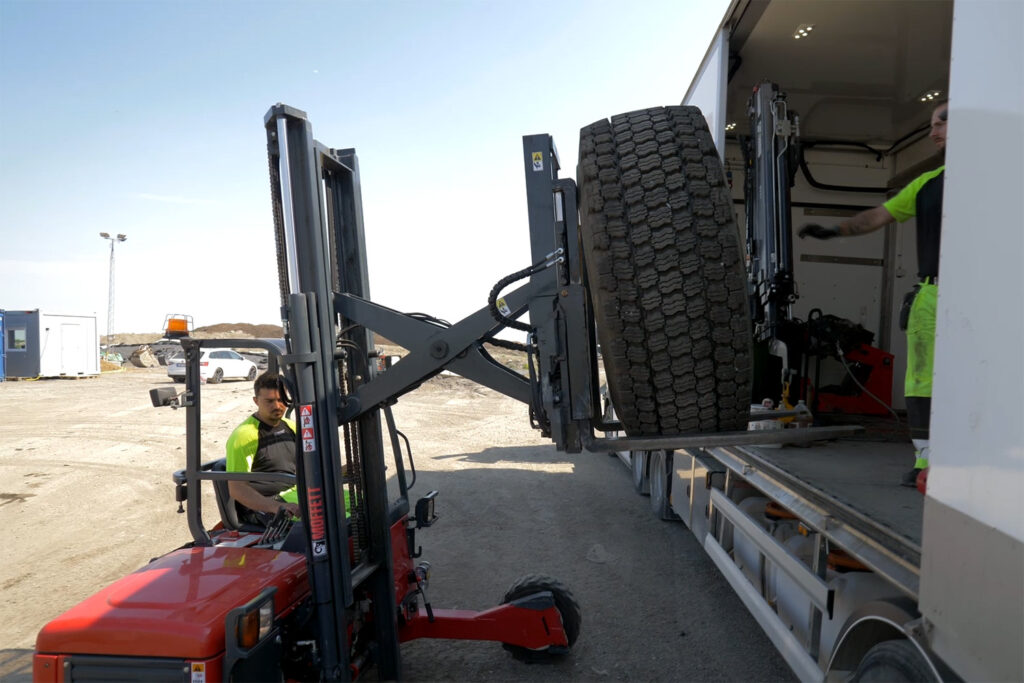 We can provide the service at your location, during the day, evening and weekends – whenever suits you best. You save both time and can focus on your core business. We can of course also handle and store your wheels if you don't have the space. We have extensive experience with everything from trucks to buses, construction or recycling vehicles, emergency vehicle and passenger cars – none are too big or too small for us.
The Colmec Mobil Partner department was launched in spring 2015 and is a service concept unique to us in the industry, thanks to our providing the service on location with the client. Focusing fully on the client's needs, we perform our planned service procedures when the client's vehicles are not in use, during the day evening and even weekends. Did you know that you can also use our on-call service in the greater Stockholm area? We'll make sure you are provided with assistance within two hours, 24 hours a day, year-round!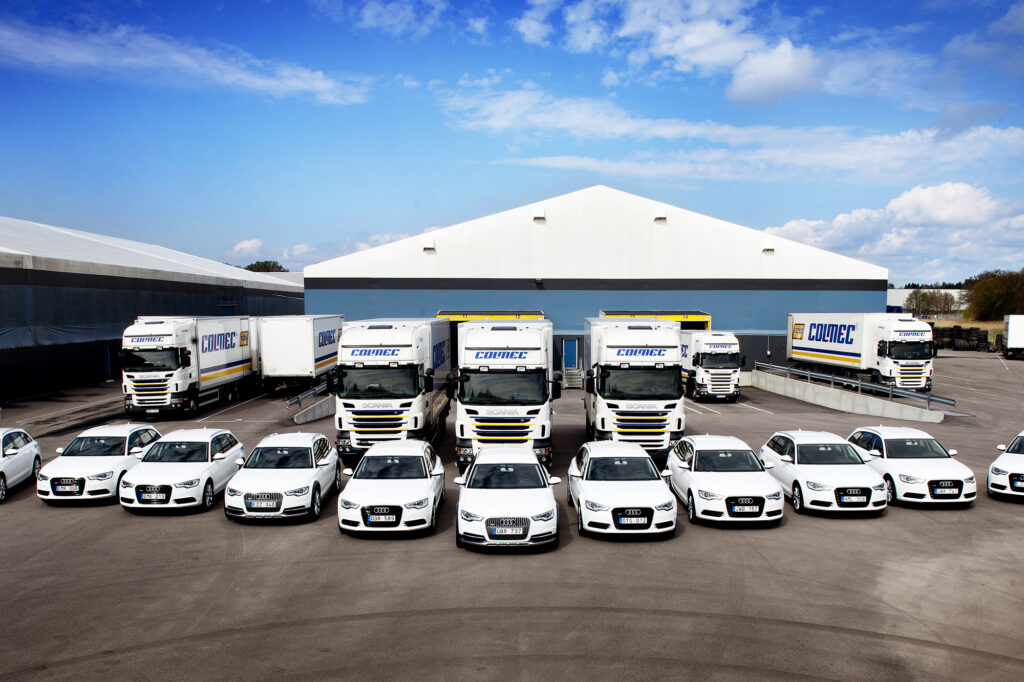 Tech support right when you need it
Our clients value being able to get tech support when they need it – this we know. Our entire team at Colmec working exclusively with truck and bus tires provides us with a unique niche expertise in the industry. Welcome to contact our sales representative for more information and guidance.
Our traveling sales representatives can provide you with:
Technical information
Recommendations
Guidance on pattern selection
Product information
Information on wheel axle assessments in case of mechanical faults
Information on wheel axle assessments in case of mechanical faults
Follow-ups of tire status checks
Visits to the end consumer for operator support
Tire distribution and, in special case, even directly to the end consumer
In many cases, registration of tire frames
Regular visits at your location
Our office-based sales representatives can provide you with:
Information about tire frames
Pairing of tire frames
Pattern recommendations
Pattern selection guidance
Production control
Delivery times
Stock status
Guidance on distribution issues
Warehouse solutions for efficient storage logistics
A total of 8 storage warehouses within the Group with an area of 58,000 sqm and space for more than 300,000 truck tires and rims ensure efficient storage logistics and high client satisfaction.
30000
sqm of storage space in Sweden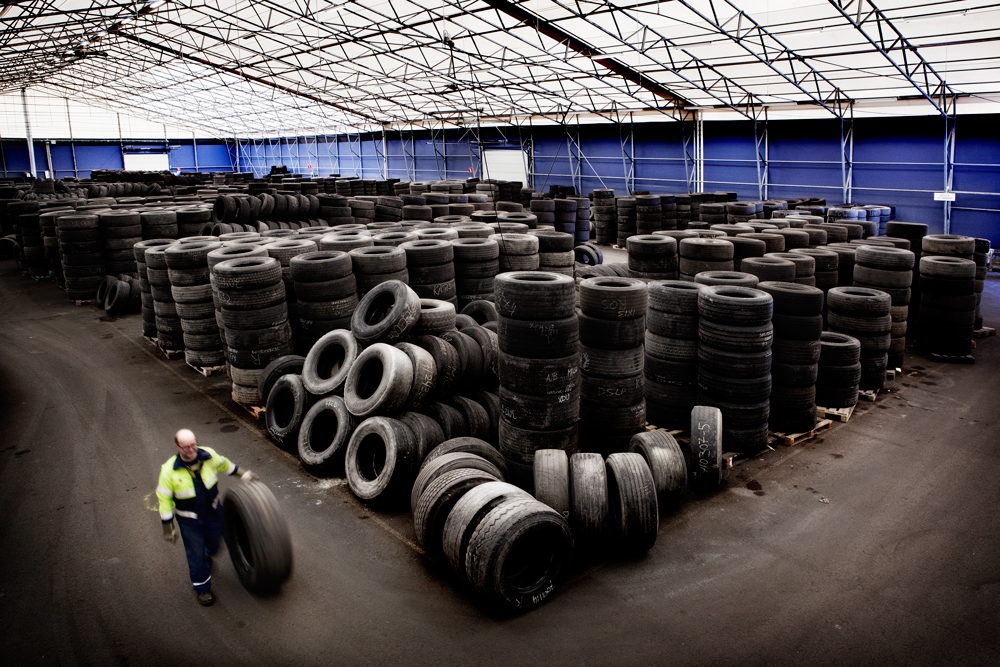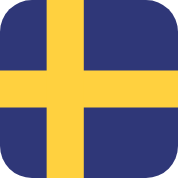 Sweden
Our main warehouse is located in Norrköping. We can store a total of 100,000 LV-tires within a 30,000 sqm surface. Additionally, our traveling sales representatives proviced on-call services to help our clients with urgent deliveries.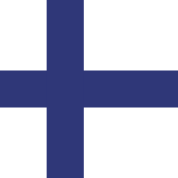 Finland
Our offices and main warehouse was relocated to new facilities in Espoo during 2021. The office and warehouse are located in connection to our service station and have a surface of aproximately 1,000 sqm.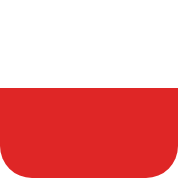 Poland
The main warehouse in Poland is located in Rudno, aprox. 60 km south of Gdansk. Here we store truck tires, passenger car tires and machines and accessories on a 25 000 sqm surface. In January 2017, we moved into a newly-built 1,800 sqm warehouse in Chorzów, southern Poland. Our fast deliveries provide assistance cross-country.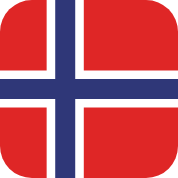 Norway
Colmec Norway moved to a new office and warehouse in Hamar in 2021. This step streamlines the entire logistics chain and ensures our further expansion on the Norwegian market.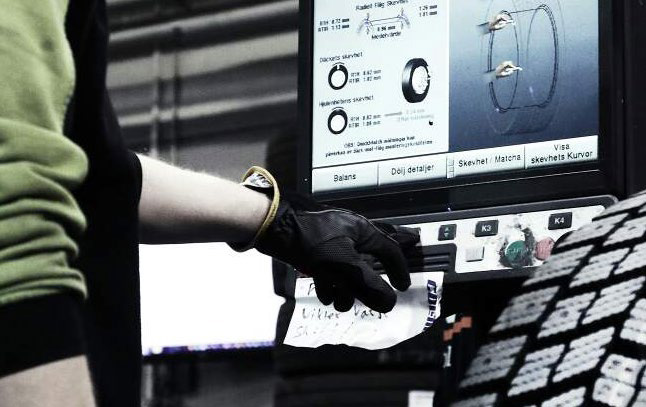 In-house mounting
Our mounting department dismounts, mounts and balances more than 55,000 units each year. The department's duties include dismounting, mounting, balancing, washing rims and nitrogen filling for all our different types of clients. The mounting department works in 2 shifts but ups to 3 shifts and weekends during peak season.
Reliable on-call service round the clock!
Our Stockholm/Mälardalen-based clients can also enjoy our on-call service – 24/7 assistance within two hours, year-round! Do you need help? Feel free to contact us!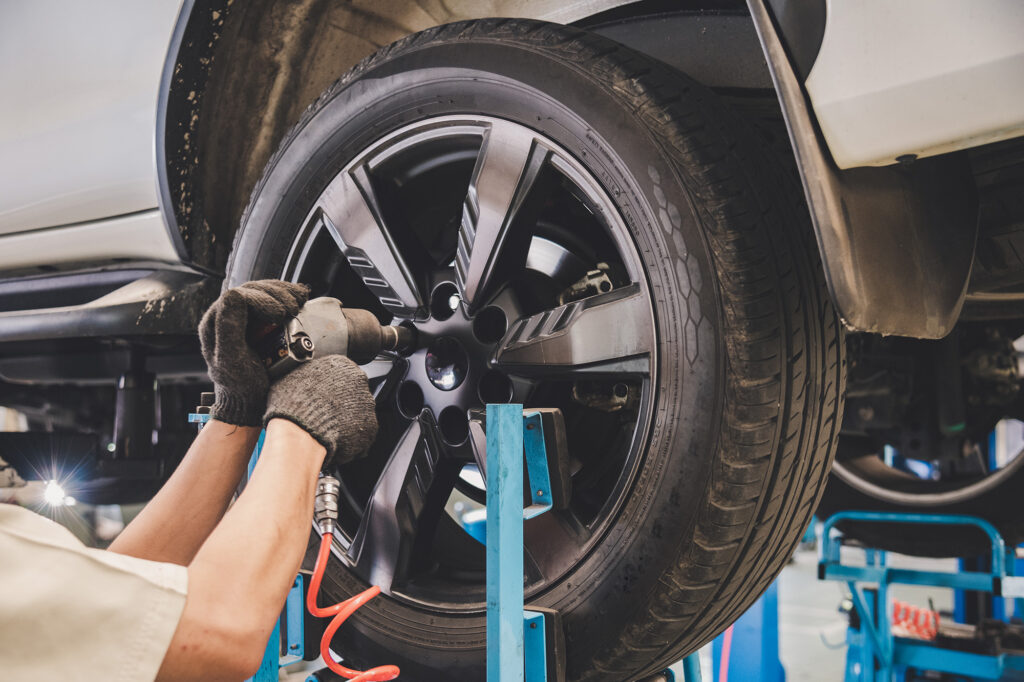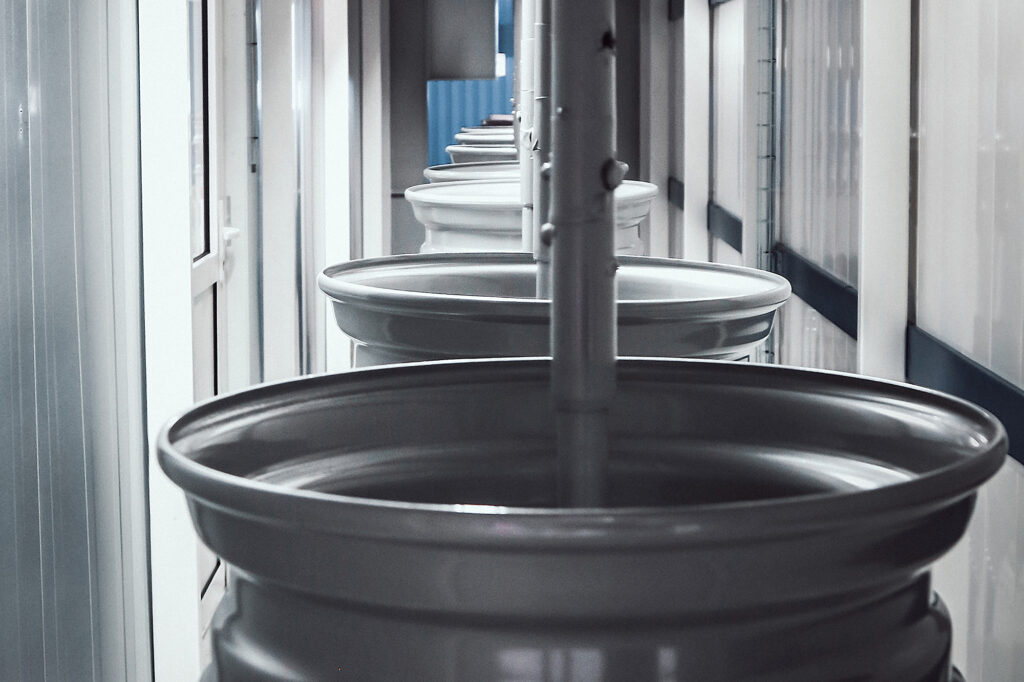 Sustainable in-house rim refurbishment
Colmec inaugurated its in-house rim factory in January 2022 in newly renovated facilities of approximately 1,000 sqm. We are excited that this additional large investment in our sustainability efforts is now operational and makes it possible for us to efficiently reuse rims and give the a new life. All refurbishment and coating of truck and bus rims is now done in-house using the latest technology and the most advanced machinery. Our entire process is customized for truck and bus rims, which ensures a uniquely high-quality result.
Some of the advantages this provides our clients:
Sustainable and environmentally-friendly
Unique high quality
Cost efficient
Shorter lead times
Colour choices
How rim refurbishment works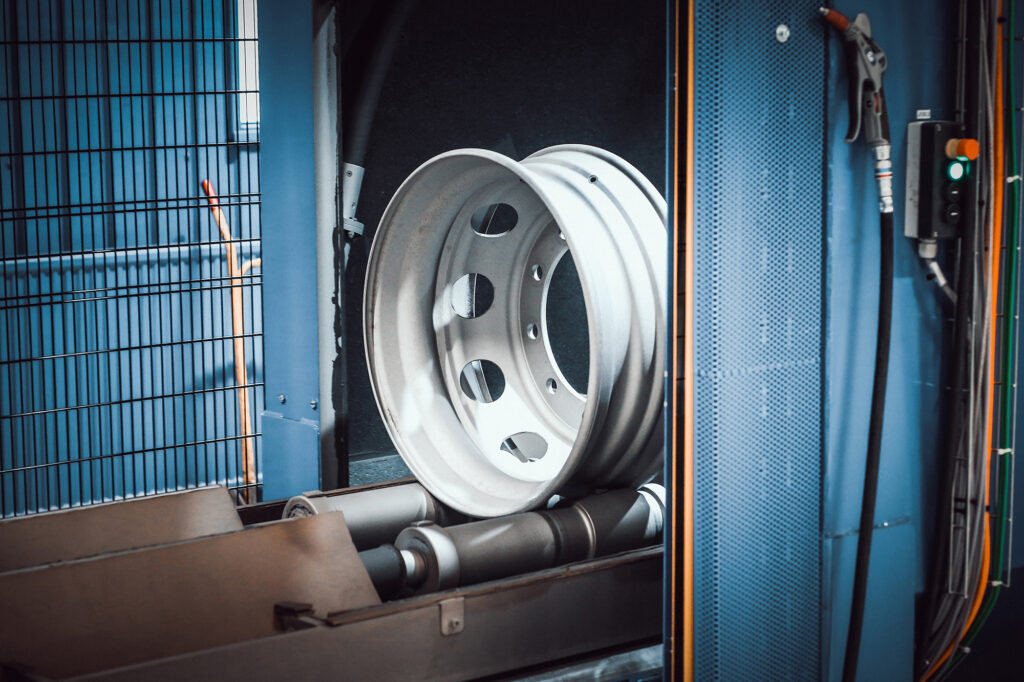 01. Blasting
With advanced technology and high precision, the robot follows the contour of the rim to a degree of cleanliness of Sa 2.5-3.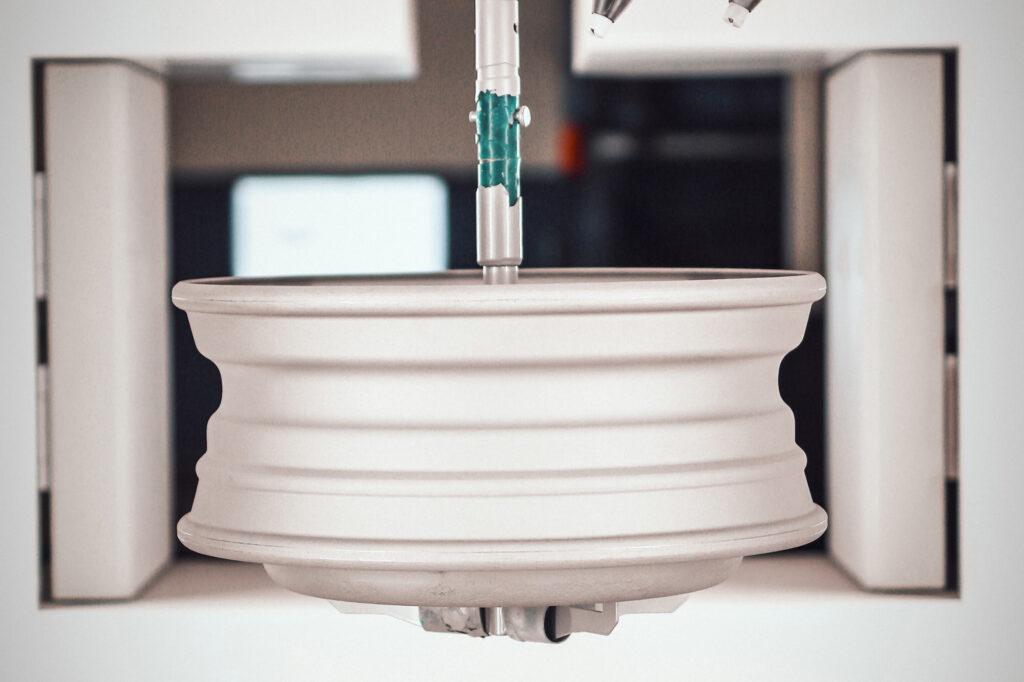 02. Coating
The coating is achieved with unique Swiss-developed advanced powder coating technology.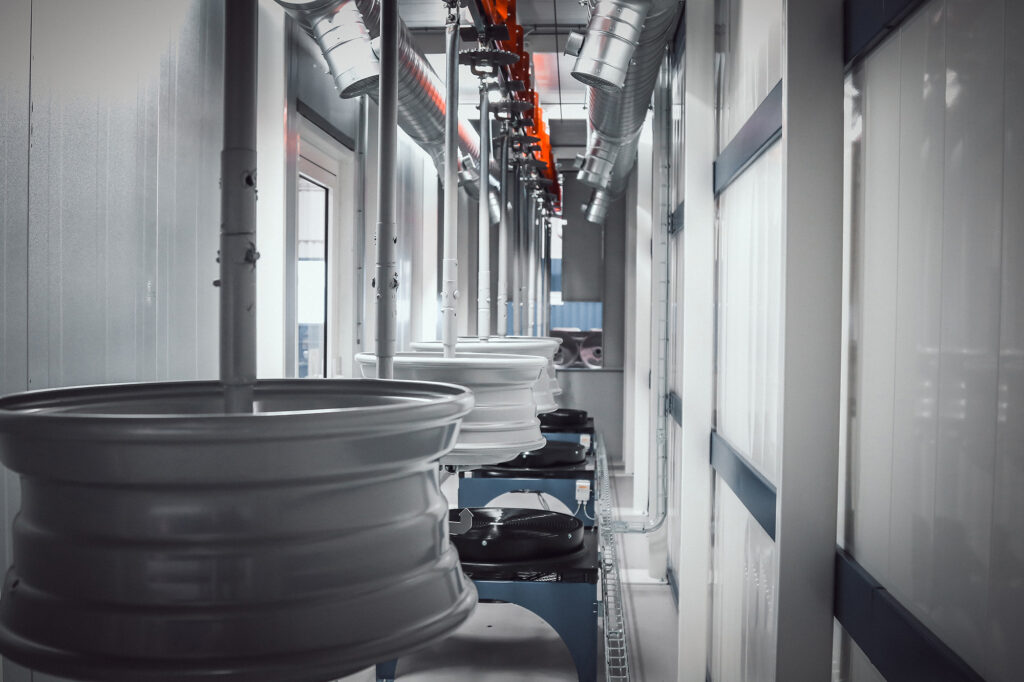 03. Curing and cooling
The colour powder is cured in a time-controlled oven at 200 degrees and then continues into the cooling area before quality control.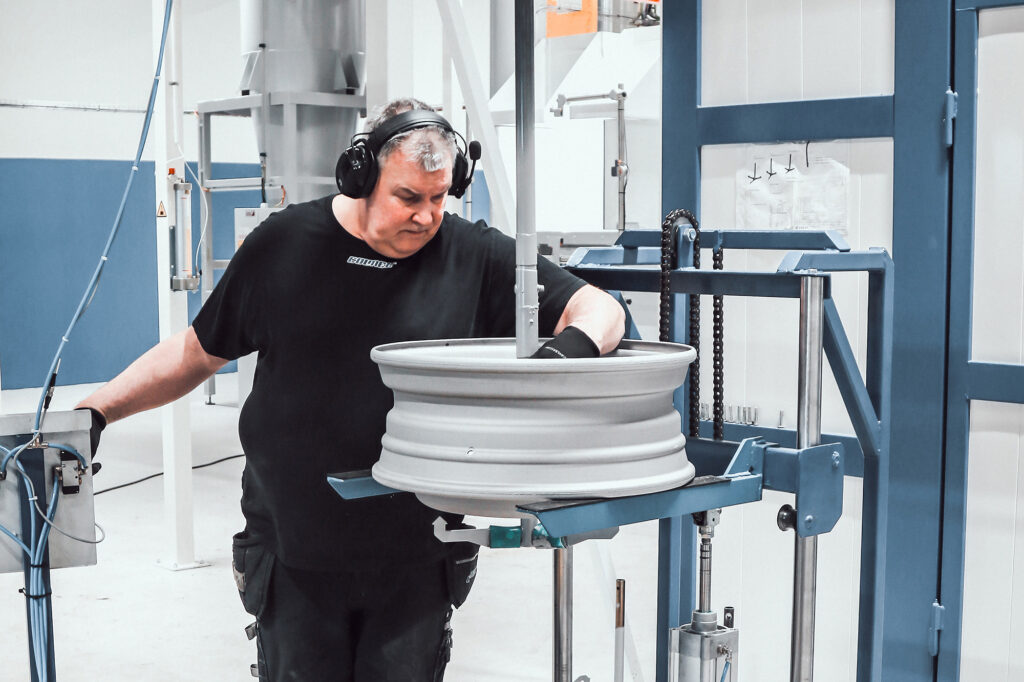 04. Quality control
The cured coating is assessed via thickness measurements and adhesion tests before the rim is approved.
Rim exchange system
To further increase our service levels and minimize delivery times, we have implemented an exchange system for rims. When the customer provides a complete wheel, they also choose the type of rim to be delivered back on the complete wheel.
New rim
Refurbished rim
Used rim
Top notch siping and dubbing
Our clients are provided with both siping and dubbing at Colmec. We have extensive experience, trained staff, and modern machinery that ensure the best results. However, this is a deviation from the tire's original design and affects its intended properties. Because of this, tire warranty does not apply to siping and/or dubbing.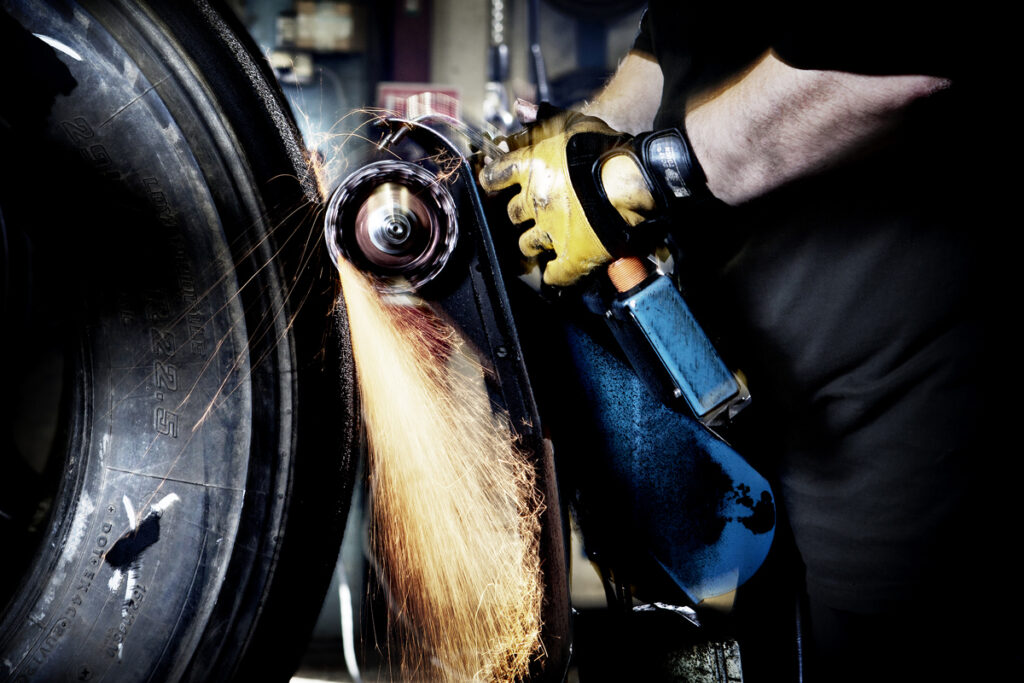 Want to know more about Colmec or our selection of tire products and services?
Our team are more than happy to provide you with more information about our offer and solutions. Contact us to learn more!